Ch. Dickendall Buckstone Zane x Ch. Sureshot Hyspire Born Ready, JH, RN, WC, CGC, TDI
OFA Hips Good LR-176995G27M-VPI/Elbows Normal LR-EL40552M27-VPI
OFA Heart Echocardiogram Normal LR-CA3568/34M/C-VPI-ECHO
Entire litter ACVO 6/28/06, CERF annually (last exam 11/16/09) LR-52816
Optigen PRA Carrier 08-8318
UMinn Dynamin-1 genotype E/N
DDC tested Dominant Black (BBEE)
Buddy is owned and loved by the Syrquin family in Dallas, Texas. He is an avid swimmer and retriever, is very agile, and as sweet as the day is long.
Pictured below at almost 3 years: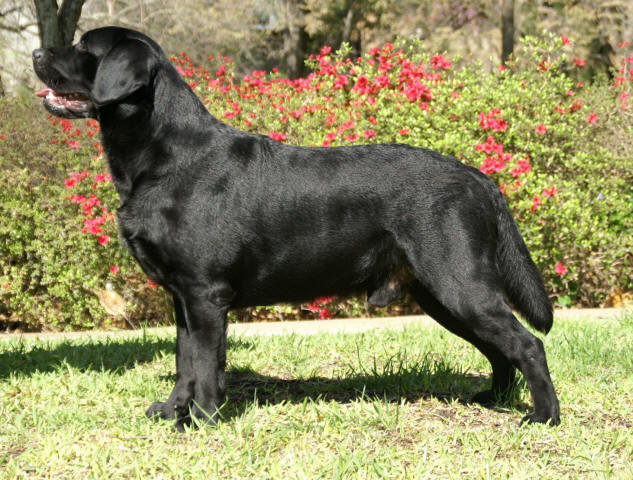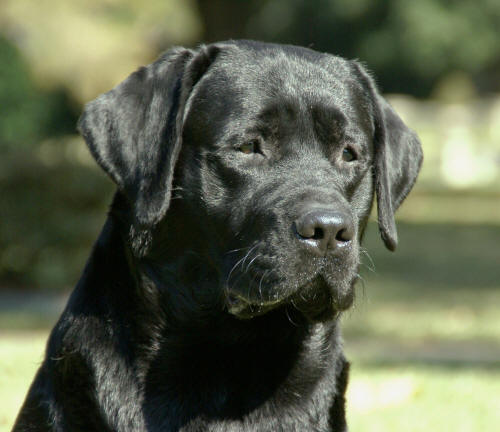 NEWS!!! January 13, 2007 ~ In his show debut at the Texas Kennel Club as an 8 month old, Buddy was Winner's Dog under judge Michael Faulkner for his first 2 points! Way to go, Buddy!!
July 8, 2007 ~ Buddy picked up another two points at Texas KC from the 12-18 month class!!
Unfortunately, Buddy broke his tibia and fibula in an accident in the fall of 2007 and cannot be shown any longer.
We think his pedigree is of great value, so his family has made him available for shipped chilled or frozen semen breedings.