Ch. Safari's Dapper Dan at LegaSea, JH, WC, CGC
JanRod's Over Easy, WC, CGC, TDI x Safari's Animal Cracker
OFA Hips Good LR-155366G24F-PI, OFA Elbows Normal LR-EL28706M24-PI
OFA Heart Normal by Echocardiogram, LR-CA1865/50M/C-PI-ECHO
CERF LR-39357 annually
Optigen Normal/Clear by parentage
EIC Clear (UMinn Dynamin-1 genotype N/N)
Full Dentition
Black carrying yellow
Pictured August 2010, almost 7 years old!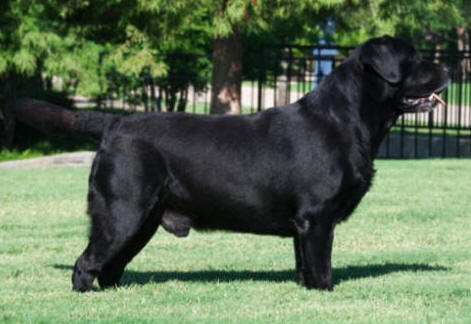 JanRod's Over Easy, CGC, WC TDI

Major pointed, Specialty Winner

BISS Ch. Dickendall Arnold

Ch. Dickendall's Ruffy

BISS Ch Receiver of Cranspire

Ch. Moorwood Jewel

Dickendall A-Ha

BISS Ch. Marshland Blitz

Dickendall Rose Royce

BISS Int (FCI) Am, Mex. Ch. Janneka Way's Sunny Side Up, TT

Tweedledum Brookland Savoy

Guideline's Copyright

Ch. Jayncourt Jingle Jangle

JanRod's Kissing Cousins

BISS Ch Janwood Tigger Tremayne

JanRod's Sunshine Calypso

Safari's Animal Cracker

Ch.Wingmaster's Major Decision

Ch. Veyatie Barra

Eng. Sh. Ch. Carpenny Bonhomie

Veyatie Melody Maker

Wingmaster's Parkay

Am. Ch. Sir Duke of Muskelunge

Am. Ch. Bannerbee's Butterscotch

Saddlehill Soda Cracker, JH

Ch. Topform Edward, MH, QAA

Ch. Dickendall's Ruffy, SH

Ch. Broad Reach Trace of Grace, MH

Ch. Saddlehill Advantage

Ch. Saddlehill Driftwood, JH, CDX

Kaya's Kaleo Kai
Dapper finished with five majors with limited showing (only entered at shows with majors), and finished his Junior Hunter title with no training. He earned DFWLRC's Dog For All Reasons award at the 2010 Specialty for competing in conformation, obedience and the WC.
Dapper finished his Junior Hunter May 3rd 2008, owner-handled, after just one practice session at a club training day-- the boy is a natural!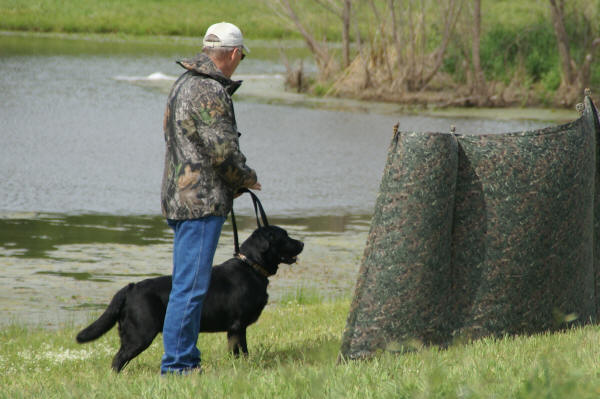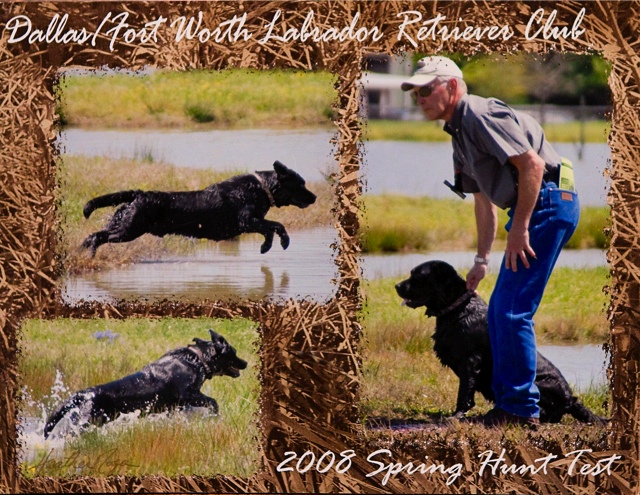 On his first weekend out, Dapper earns his first points and a MAJOR under Roy Cone (Waterbound Labradors) in Atlanta, Georgia at the GALRC Supported Entry on October 30, 2005!!
On his second weekend out, Dapper earns his second MAJOR under W. Everett Dean, Jr on December 10, 2005 and his third MAJOR under Robert Slay on December 11, 2005 at Forsyth KC in Winston-Salem, NC!!!
After a relaxing spring, Dapper went back out with Amy for a long weekend and earned his fourth and fifth MAJOR under Annie Rogers Clark August 3, 2006 and Roger Hartinger on August 4, 2006!!! Thank you, Amy, for finishing my boy so fast!!
Photo below taken at age 3 in tall grass!!
Below picture taken at 23 months:
Baby Dapper at 4.5 weeks Dapper at 8 weeks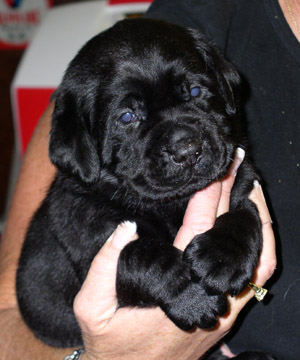 EASY * DAPPER * BUGLE * DUKE * ABE * JOHNNY * BUNKER
ABOUT US * THE BOYS * THE GIRLS * PUPPIES
BRED BY * PHOTO GALLERY * PHOTOGRAPHY * LINKS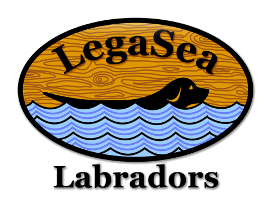 Copyright © 2003 - 2023 All rights reserved. The content on this website is not public domain.
Please do not download or copy our graphics.