LegaSea's Say It Ain't So "Saylor"
GCHG Davris Tabatha's Dutch x LegaSea's Bcuz I Said So
OFA Hips Good, Elbows Normal, Penn Hip
Entire litter ACVO and cleared annually
Saylor has won specialty classes and awarded RWB from the Bred By class under selected all breed judges. Saylor never has a bad day, loves her groceries and diving into the pool. She will be bred in October 2021 for an all black litter.
Saylor age 2, October 2020:
GCHG Davris Tabatha's Dutch

CH Tabatha's Sunfest Donnybrook

CH Big Sky's Stone Kutter

CH Paradocs Tabatha's Stonehenge
Big Sky's Sable
GCH Tabatha's Pester
CH Tabatha's Sport WC
CH Tabatha's Tease
GCH Tabatha's Sadie B
GCH Devanley James. P. Sullivan
Tabatha's Armor at Belquest
Grand River's Grace Under Foot
Tabatha's Party
CH Tabatha's Sport
CH Tabatha's Tardy




LegaSea's Bcuz I Said So


(both majors)

Paradigm's Enter Sandman, CDX

Ch. Shalane Fly By Knight

Ch. Tabatha Knight JH CD

Ch.Shalane Come Fly With Me CGC

Ch. Paradigm's Bella Sophia

Ch. Paradocs Tabatha's Caillou

Tabatha Hunterleigh Paradigm

Ch Lobuff Hollyridge Wizard of Oz
Ch. Lobuff Hollyridge Osprey

Rocheby Replica

Ch. LegaSea's Texas Tornado, JH

Ch. Dickendall Buckstone Zane
DIVA * GUSSIE * HALLE * TWISTER * JULEP * BEBE * COVEY * BRINKLEY * PAIGE * JOY * SOPHIE * SAYLOR
ABOUT US * THE BOYS * THE GIRLS * PUPPIES
BRED BY * PHOTO GALLERY * PHOTOGRAPHY * LINKS * NEWS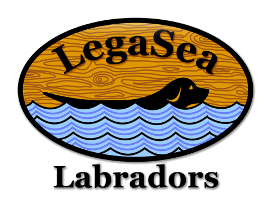 Copyright © 2003 - 2021 All rights reserved. The content on this website is not public domain.
Please do not download or copy our graphics.