LegaSea's Enough Is Enough "Izzy"
GCHS Tabatha's Glacieridge Granite x Ch. LegaSea's Bcuz I Said So
Entire litter ACVO and cleared annually
Izzy is a 'pandemic puppy' and missed a lot of opportunities to show as a puppy due to the show restrictions in 2021. She represents four generations of homebred champions here at LegaSea. She started her show career with a bang in January 2022 by winning her first major under breeder/judge Diane McClurg (Maidstone) by going WB/BOS over specials.
Iz spent the spring in the field and earned her first JH leg and a UKC HRC Started leg while she blew coat, and came back out to earn her second major in August 2022 at Arkansas Kennel Club under breeder/judge Keri Schooler (Copperstill) by going WB/BOW/BOB over specials (including her 'aunt' Paige).
Shown only at selected all breeds and specialty shows, Izzy picked up a few more singales and won the BBE class at the Midwest LRC under breeder/judge Stephanie Harris (Skyfire) in September 2023 and then went on to earn her third major at Shawnee Mission LRC in October 2023 under breeder/judge Laura Witts (Minefalls).
She lacks one single to complete her championship all from the Bred By Exhibitor class. Izzy will be back in the field and be shown at selected specialties in 2024.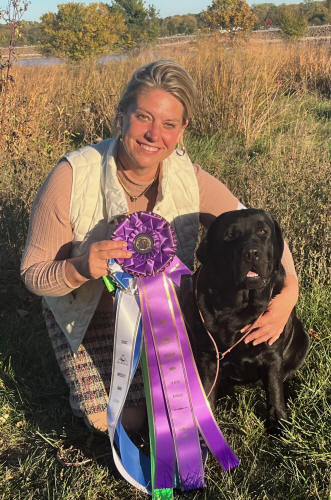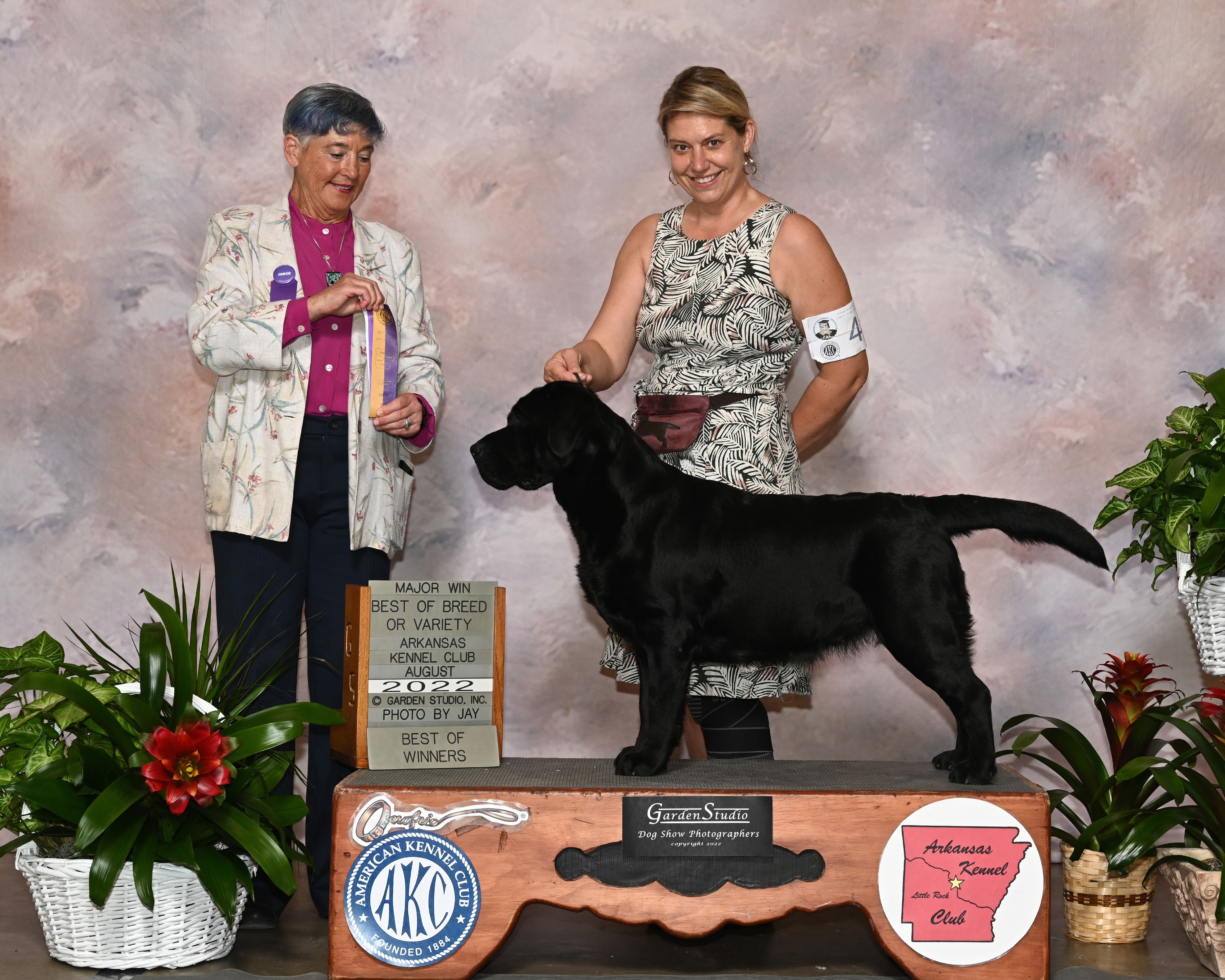 GCHS Tabatha's Glacieridge Granite

OFA Good Hips, Normal Elbows, Clear heart by echocardiogram, PRA clear, EIC carrier

Ch. Tabatha's Donnybrook
GCH Big Sky's Stone Cutter
CH Paradocs Tabatha Stonehenge
Big Sky's Sable
Ch. Tabatha's Pester
Ch. Tabatha's Sport
Ch. Tabatha's Tease
Ch. Tabatha's Galore
Dickendall Bucky
Ch Trendmaker's Tycoon
Dickendall Barbi
Ch. Tabatha's Gala
Ch. Dickendall Davaron Gable
Ch. Tabatha's Giggle

Ch. LegaSea's Bcuz I Said So



PennHip Hips, Normal Elbows, Clear heart by ech

ocardiogram, PRA carrier, EIC clear

Paradigm's Enter Sandman, CDX

Ch. Shalane Fly By Knight

Ch. Tabatha Knight JH CD

Ch.Shalane Come Fly With Me CGC

Ch. Paradigm's Bella Sophia

Ch. Paradocs Tabatha's Caillou

Tabatha Hunterleigh Paradigm

Ch. LegaSea's Bcuz Bcuz Bcuz Bcuz Bcuz, JH

Ch Lobuff Hollyridge Wizard of Oz
Ch. Lobuff Hollyridge Osprey

Rocheby Replica

Ch. LegaSea's Texas Tornado, JH

Ch. Dickendall Buckstone Zane

Ch. Sureshot Hyspire Born Ready, RN, JH, WC, CGC
DIVA * GUSSIE * HALLE * TWISTER * JULEP
BEBE * COVEY * BRINKLEY * PAIGE * JOY * SOPHIE * SAYLOR * MONROE * IZZY * SASS
ABOUT US * THE BOYS * THE GIRLS * PUPPIES
BRED BY * PHOTO GALLERY * PHOTOGRAPHY * LINKS * NEWS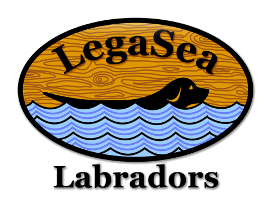 Copyright © 2003 - 2022 All rights reserved. The content on this website is not public domain.
Please do not download or copy our graphics.