CH. Matilija Make Mine a Double at LegaSea, CD, JH, RN
Ch. Safari's Dapper Dan at LegaSea, CGC x Ch. Matilija Make Believe
OFA Preliminary Hips Good, Elbows Normal
OFA Heart Normal LR-CA2800/13M/C-PI
Yellow (not carrying chocolate)
Living with Barbara and Mike Eberhardt in Dallas
Bred by Liz Harward and Mara Redden, in Ojai, California-- Thanks, Liz and Mara!!
Only entered in six shows total, Jack won his class in every all-breed shows and ends 2007 with 8 points and both majors!!
Jack celebrated his birthday week in style!! On 10/22/07, he picked up his first point from 9-12 puppy dogs. Then, the day after his birthday he went to his first specialty (HOTLRC) and was 2nd in 12-15 month Sweepstakes behind the Best in Sweeps winner, and was 3rd in 12-18 regular class under Barb Gilchrist! And then the day after the specialty, on 10/27/07, he earned his first 4 point major from 12-18!!!! Happy Birthday, Jack!
On 11/24/07 Jack earned his second major by going BOW at Cen-Tex under judge Linda Robey with Becca Geer handling!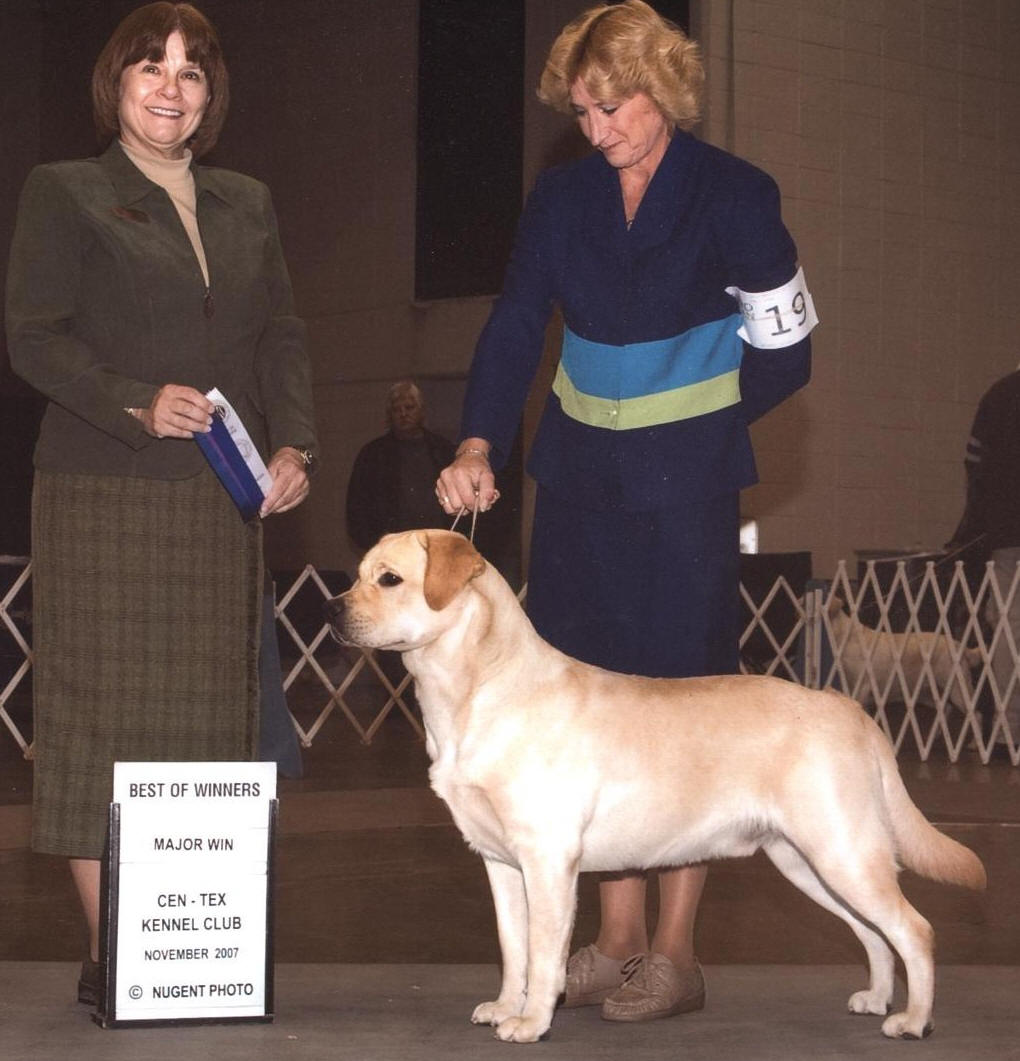 Jack's head shots at 10 months:
Mom and Jack earn their first two legs on Jack's JH, 19-20 April 2008!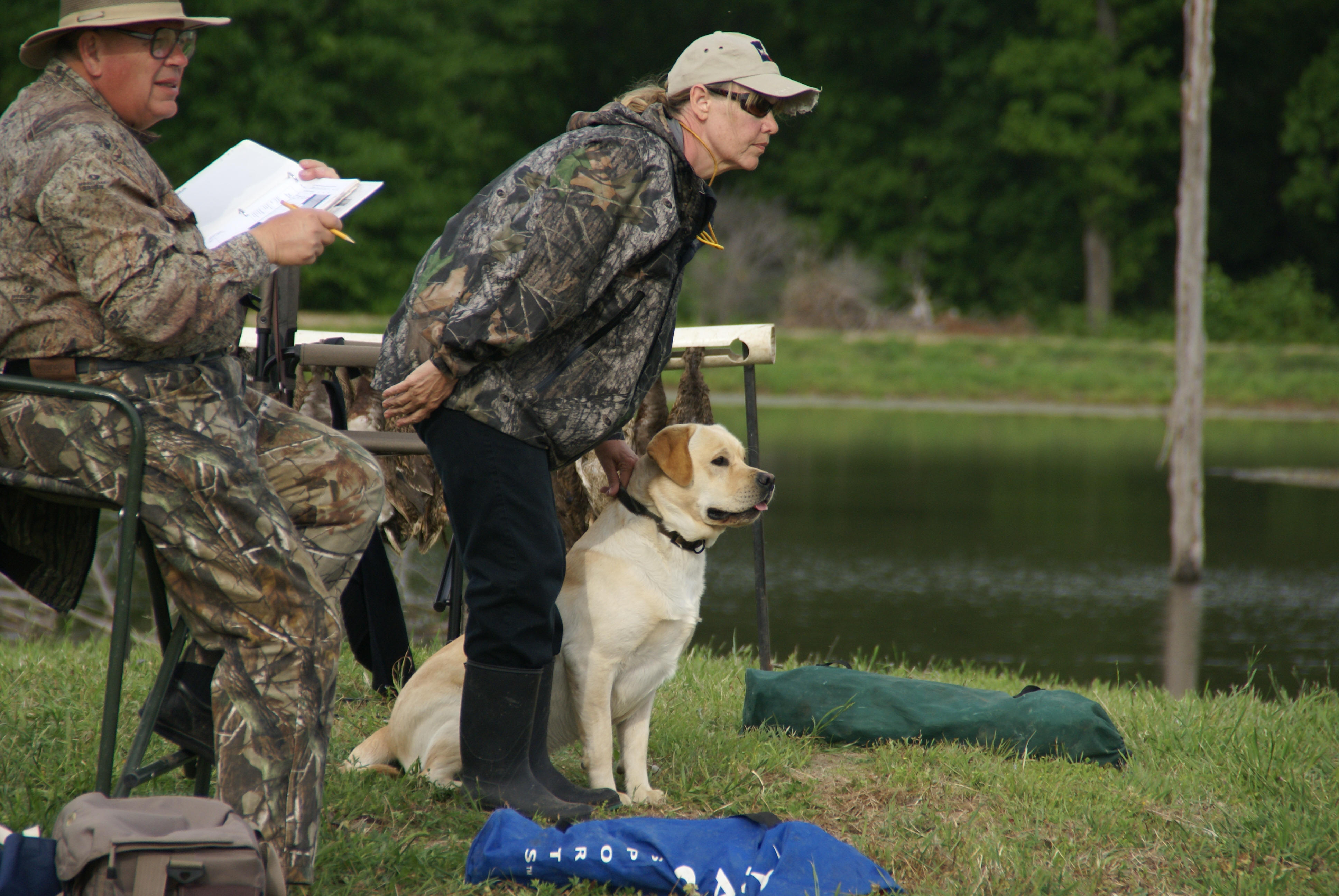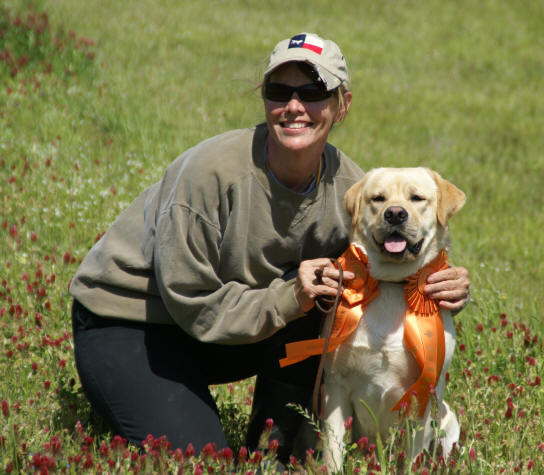 Jack got another leg on Sunday, April 27th and earned his JH title on Saturday, May 3rd-- four for four!!!
As a young dog, training: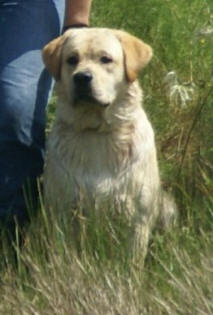 Pictured below at 4 months, a tad high in the rear, but overall still together:
Pictured below at 12 weeks:
Jack is from Dapper's second litter and while I didn't have plans to bring a pup home from California, after seeing the litter, I couldn't resist him! Jack's maternal granddam is from the repeat breeding of Diva's mother and his paternal grandfather is Diva's sire. We hope that he will be as much fun to show and work as our foundation, Diva!
Jack's name is a combination of his mother "Make Believe" and his father "Dapper Dan" (who we call "Double D"). He's a party animal at 8 weeks and we hope he'll maintain his attitude in the ring and field as he grows!
Thank you, Liz and Mara (and Daisy!) for this extra special boy!!
Ch. Safari's Dapper Dan at LegaSea, CGC

Sire: JanRod's Over Easy, CGC, WC TDI

Sire: BISS Ch. Dickendall Arnold

Sire: Ch. Dickendall's Ruffy

Dam: Dickendall A-Ha

Dam: BISS Int (FCI) Am, Mex. Ch. Janneka Way's Sunny Side Up, TT

Sire: Tweedledum Brookland Savoy

Dam: JanRod's Kissing Cousins

Dam: Safari's Animal Cracker

Sire: Ch.Wingmaster's Major Decision

Sire: Ch. Veyatie Barra

Dam: Wingmaster's Parkay

Dam: Saddlehill Soda Cracker, JH

Sire: Ch. Topform Edward, MH, QAA

Dam: Ch. Saddlehill Advantage

Ch. Matilija Make Believe

Sire:

SR Banner's Silly Sea Otter

Sire: Nu Ch Trendmakers Tycoon

Sire: Multi Ch. Trendmakers Mugwump

Dam: Trendmakers Traffic Jam

Dam: Bannerís Sea Breeze

Sire: Ch Lubberline Topsail

Dam: Bannerís Birch Grove

Dam:

Matilija Mad About You

Sire: BISS Ch. Raintree's Slippery When Wet

Sire:

Rocheby

Yorkshireman

Dam:

Rickways

Braemar

Black Ice

Dam: Kimbro's Matilija Poppy

Sire:

Wingmster's

Just Another

Fella

Dam:

Cranspires

Chessa
It's never to young to start retrieving... Jack and his first fresh killed duck, 3 months old: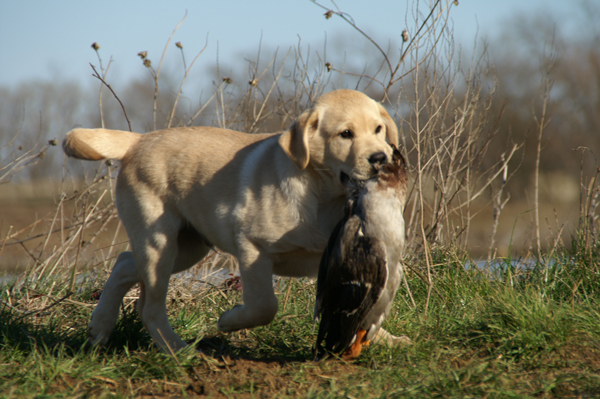 If you can't have the real thing, a dummy is close enough!!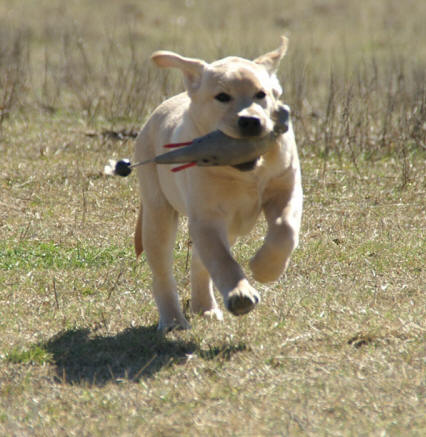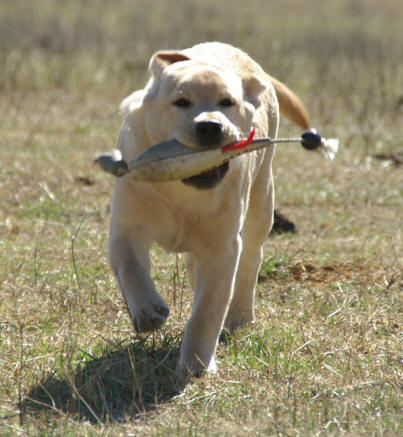 Baby pictures!!
Already enjoying the duck wing too!!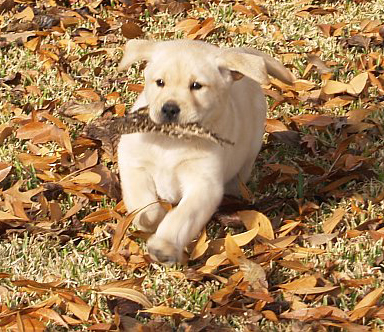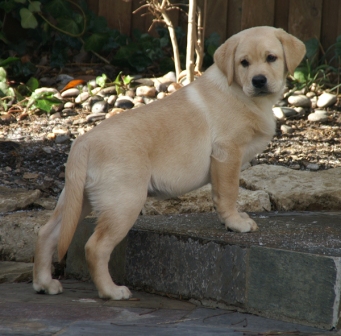 EASY * DAPPER * BUDDY * JACK * BONUS * BUGLE * OLE
ABOUT US * THE BOYS * THE GIRLS * PUPPIES * PHOTO GALLERY * LINKS * NEWS