Ch. Tremont's Fu Man Chu x Ch. Sureshot Hyspire Born Ready, JH, RN, WC, CGC, TDI
Entire litter ACVO clear at 9 weeks
Twinkletoes is a very special girl here, especially since we never thought she'd make it through puppyhood considering her rough start to life. She was always about half the size of her littermates and needed lots of TLC as a pup, but always had that little spice in her that kept me going during the middle of the night feedings. She needed about 30 minutes of oxygen to bring her around, as the last pup born in a litter of ten large babies. We think she had poor placental attachment and possibly a liver shunt that she grew out of at just a few weeks old. Full grown at 52 pounds and standing only 17 inches at the withers, "TT" will never be shown or bred, but keeps the house on their toes with her antics and full body swagger. She rides 'shotgun' and LOVES agility and hunt training. TT is completely healthy, ALL LABRADOR (no retinal folds and is not a 'dwarf') just in the perfect 'apartment sized' package. She enjoys the birds, swimming in the pool, and sleeping on the bed as much as the rest of the LegaSea gang!
bit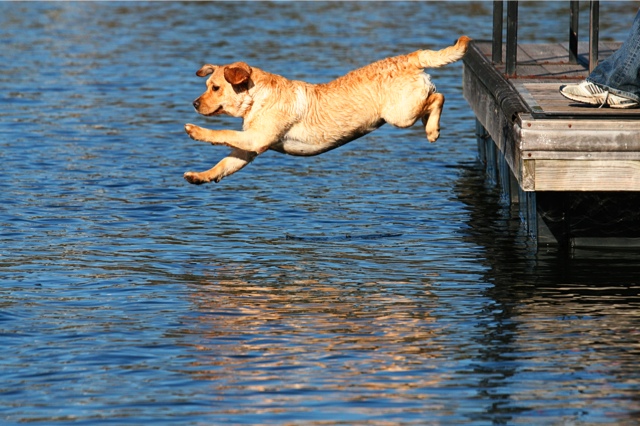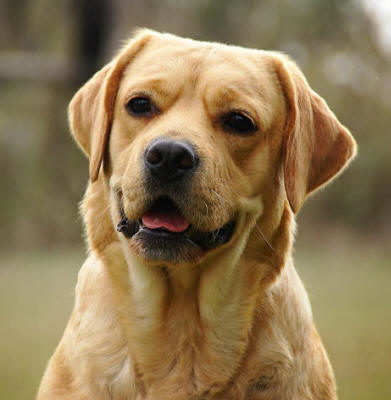 TT LOVES the snow-- Blizzard of 2010-- 10 inches in Dallas and she didn't want to come in!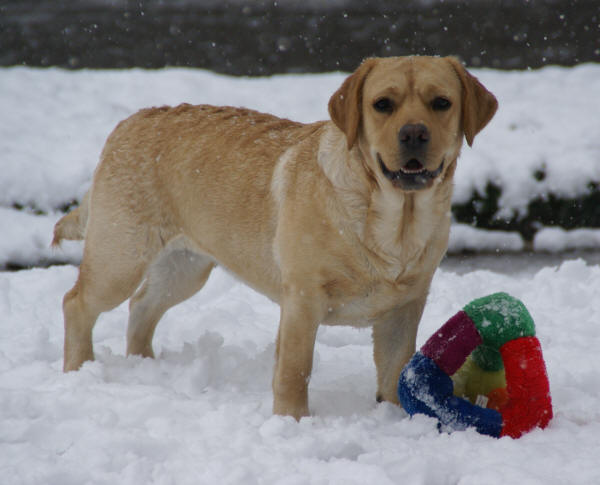 TT is small enough to dart in and steal all the toys!