LegaSea's Steer Clear, JH, RA, WCI, TDI, CGC
OFA Hips unilateral left mild HD/Elbows Normal LR-EL4256M24-VPI
OFA Heart Echocardiogram Normal LR-CA3572/23M/C-VPI-ECHO
Entire litter ACVO 6/28/07, CERF annually
UMinn Dynamin-1 genotype E/E
Angus is not at standing at stud due to his mildly dysplastic hip, but he is an avid retriever and is currently training for his Senior Hunter title. He will be back to earn the last two legs on his Companion Dog title once he comes home from the field trainer.
Pictured below on his 1st birthday!!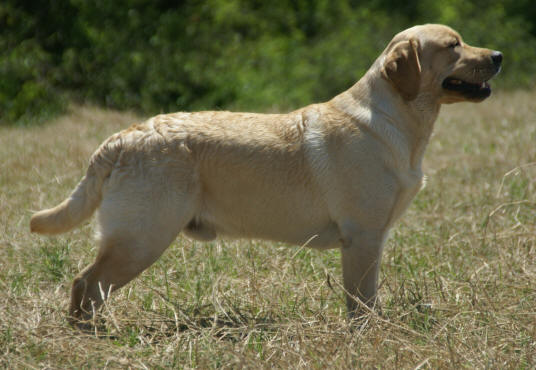 He is co-owned and living with the Raney family in the Dallas area.
"Angus" loves the birds almost as much as his mother!! Angus and his owner, Susan, have been busily training for conformation and hunt tests and they are doing quite well in both venues!!
22 March 2008-- Angus was RWD to a major from the 9-12 month class at Ft Worth KC under judge Valerie Brown!
20 April 2008-- Angus got his first leg on his JH!!! Way to go, Susan and Angus!!!
25-26 October 2008-- Angus got his second and third legs on his JH... only one more to go!
23 November 2008-- After winning the Open class and going RWD in conformation, Angus earned his Rally Novice title at the Cen-Tex show!
06 December 2008-- Angus got his fourth leg and earned his JH!!
04 April 2009-- Angus got his first leg of his CD and 1st place in Novice A at the DFWLRC Specialty! He also earned two legs on his RA!
Congrats, Susan and Angus!!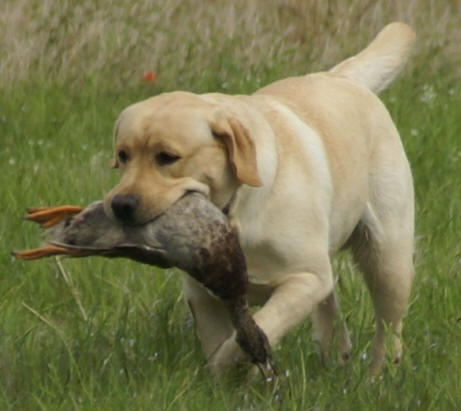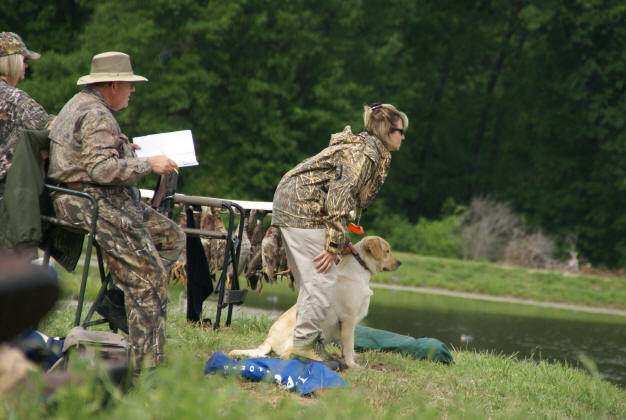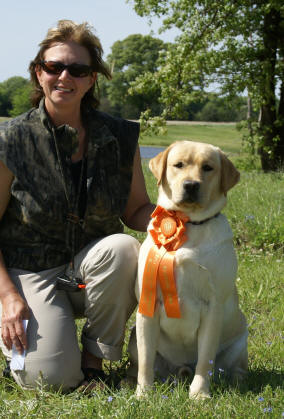 In the field...
Going Out...
Angus tells us the wind is coming from the south-- he has his mother's ears too!! :)