Ch. Harbor Run's All for Leyna at Russford
"Laney"
Am GCH CH/Can CH. LegaSea's Not In Kansas Anymore JH, WC, RN x Harbor Run's Field of Dreamz
OFA Hips Good, Elbows Normal
Entire litter ACVO and cleared annually
DDC Long coat Clear (does not carry)
Laney is Duke's first champion, and she did it with ease! At a year old, she was WB/BOW at LRC Greater Boston under Laura Dedering. At 17 months she was WB at DFWLRC under Cindy Skiba, and Best In Sweeps both days under Susan Malone and Tony Ciprian, and she finished before 2 under Diann Sullivan at Buck's County.
I am grateful to breeders Carolyn and Heidi Kellerman, and owner Catherine von Haign for allowing me to co-own Laney and add a Duke grandpup to my breeding program in the coming year! Laney reminds me so much of her aunt BeBe (Ch. LegaSea's Bcuz Bcuz Bcuz Bcuz Bcuz, JH) and grandma Twister (Ch. LegaSea's Texas Tornado, JH). I can't wait to see what she produces!!
Am GCh/Can Ch. LegaSea's Not In Kansas Anymore, JH, RN

OFA Good Hips, Normal Elbows, Clear heart by echocardiogram

Ch Lobuff Hollyridge Wizard of Oz

Ch. Lobuff Hollyridge Osprey




Ch. Sureshot Hyspire Impressive
Ch. Lobuff Turtle Dove

Rocheby Replica




Lindall Galileo For Rocheby
Rocheby Peppermint
Ch. LegaSea's Texas Tornado, JH

Ch. Dickendall Buckstone Zane

Ch. Dickendall Arnold

Dickendall Toodaloo
Ch. Sureshot Hyspire Born Ready, RN, JH, WC, CGC

JanRod's Over Easy, WC, CGC

Ch. Sureshot Ready Aim Fire


Harbor Run's Field of Dreamz



OFA Good Hips, Normal Elbows

Ch. Wiscoy's Yogi
Ch. Wiscoy's Robin
Ch. Weathertop El Nino
Wiscoy's Irish Lace at Brimar
Wiscoy's Briquette
Ch. Wiscoy's Brick
Wiscoy's Goodnight Kiss

Can Ch. Belquest Just a Dream

Am/Can Ch. Castlewood's Just Do It
Ch. Langshott Gale Force From Kimvalley

Castlewood Catch Me If You Can

Ch. Caer Bren's Water Lilly

Ch. Borador's By George

Ch. Allegheny's Crystal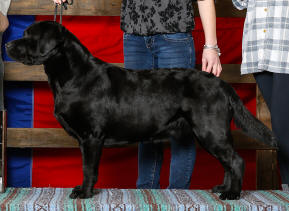 Twister's genes are strong and I'm happy to see her kids and grandkids with the same kind expression and biddable temperaments. From left to right: Twister's specialty winning granddaughter Laney (by Duke, 18 months), Twister (age 9), and Twister's champion daughter BeBe (5 years)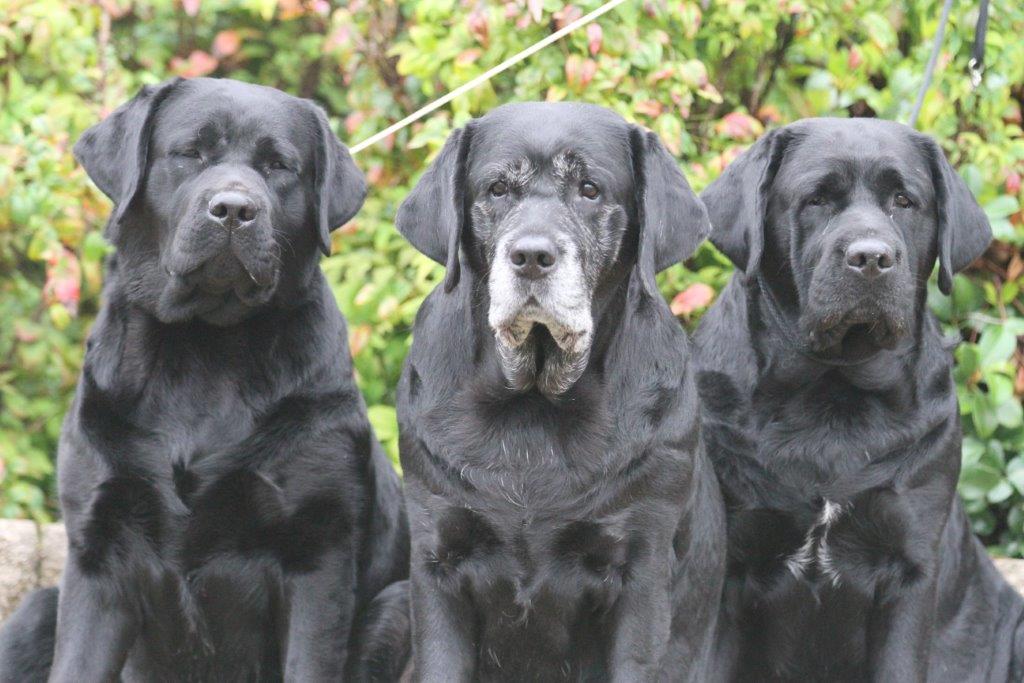 DIVA * GUSSIE * HALLE * TWISTER * JULEP * BEBE * COVEY * LANEY * PAIGE * JOY
ABOUT US * THE BOYS * THE GIRLS * PUPPIES
BRED BY * PHOTO GALLERY * PHOTOGRAPHY * LINKS * NEWS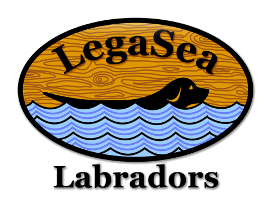 Copyright © 2003 - 2015 All rights reserved. The content on this website is not public domain.
Please do not download or copy our graphics.